THIRD YEAR IS OUR CHARM – OSCAR NOMINATED PARTNERS!
We are delighted to sound a big loud shout-out to two of the films we worked with this past year, End Game and RBG, who were nominated for Oscars. Congratulations to both film teams as these are tremendous stories to learn from and to watch. (And congratulations to Dark Money and Charm City – two other fabulous documentary films we developed educational content for – which were shortlisted by the Academy in the first round of considerations).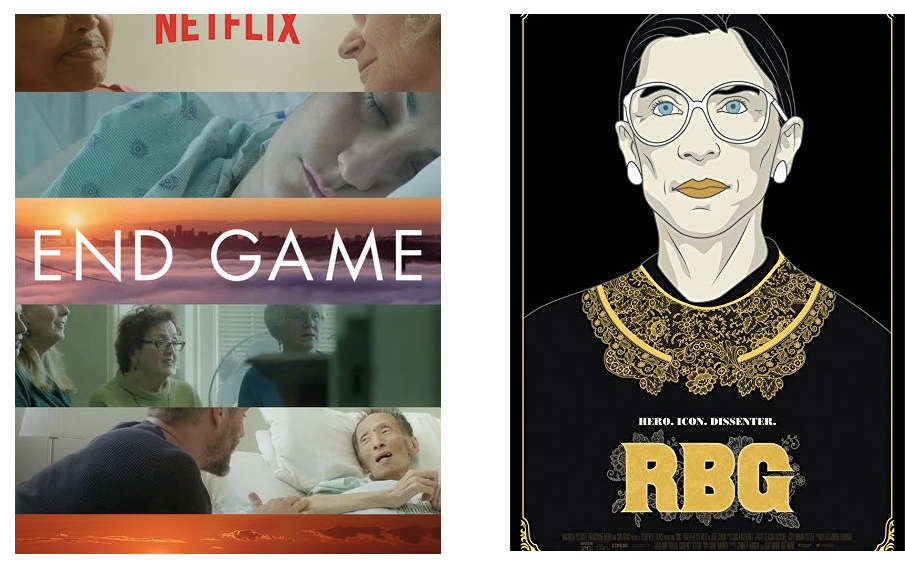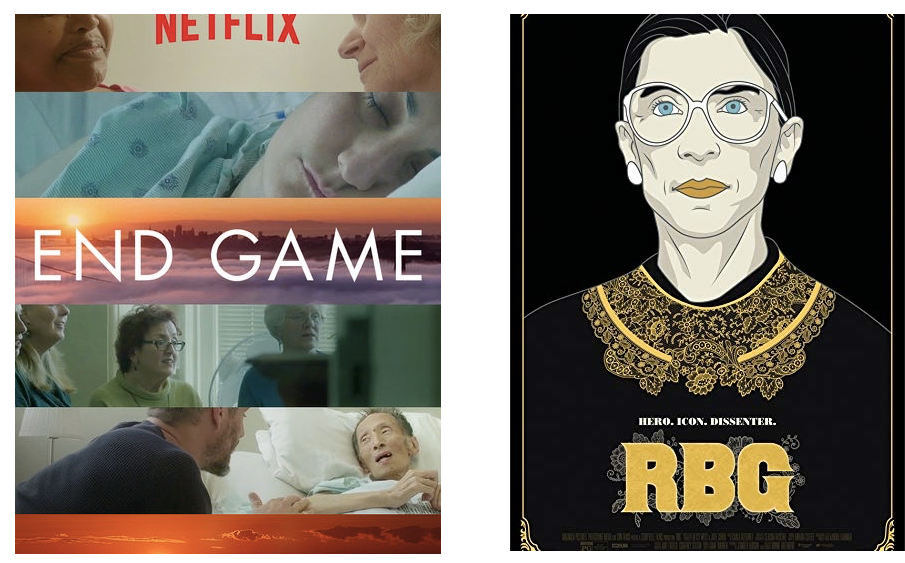 As Blueshift celebrates our third birthday, we have much to be grateful for and to celebrate as well. Over these first few years we have loved developing educational content in partnership with so many extraordinary film teams and their important stories. And 2018 did not disappoint. We worked on twenty-five new projects this year from curriculum and lessons for schools, to professional guides and web-based educational platforms. More and more the demand for educational content to help leverage documentary films for new audiences is growing. Here are just a few of our highlights:
King in the Wilderness – Kunhardt Film Foundation and HBO were tremendous partners to work with this year. We can't say enough about the Kunhardt's investment and commitment to bringing more and more docs into the educational space. Check out KFFs "The Interview Archive" and educational resources platform with engaging lessons, screening guide, and full interview content we developed. Pass it along to your teacher friends, your kids' teachers and your filmmaker friends and stay tuned – more of the Kunhard't's films are slated to be added to this space in the coming years.

RBG and On the Basis of Sex – well what more can we say? In partnership with ro*co (RBG) and Participant Media (On the Basis) , we loved developing professional discussion and engagement guides for each film.
We launched Doc Academy with Doc Society! As the US producers of this educational platform, 2018 saw the pilot and national launch of this free classroom resource. We began the pilot with six compelling films (Almost Sunrise, Dalya's Other Country, Growing Up Coy, I Am Not Your Negro, SEED, Thank You For the Rain) and added Netflix's Chasing Ice and Chasing Coral in October. This Spring we are thrilled to be bringing the Peabody-Award winning Indivisible to the site.
End Game – Wow- if you haven't watched it yet on Netflix, please do. We loved working with Rebekah Fergusson and Telling Pictures and were honored to create three audience specific professional guides for this important film and their impact campaign.
Inventing Tomorrow is such a great film to use in science classrooms! Be inspired and use the classroom lessons and guide we loved creating.
Since the beginning, POV has been a great cheerleader for the educational work we were building. This year we worked in partnership with POV to create lessons for Dark Money, The Apology, Bill Nye: The Science Guy, and Survivors.
And ITVS has also been a great friend. In support of their Indie Lens Pop Up Community Screening events, we have created community screening and engagement guides for their national screening program. We ended 2018 developing guides for Charm City and The Providers. We were also excited to work with Waking Dream, a web-episode project with ITVS that is so timely and urgent given the current climate of immigration conversations going on in the US and worldwide.
PBS and Firelight Media brought us in to create classroom lessons for Stanley Nelson's Tell Them We are Rising, an important documentary telling the story of HBCUs.
This isn't all of it so please check out our Projects page to see more! Looking ahead in the coming year, we have more to dig into. We're headed to Sundance this week and to T/F Film Festival in March to work with their educational program. We are currently developing content forThe Human Element and Inside My Heart and continuing our work to build Doc Academy's visibility at educational conferences and with teachers across the country. Soon we will be launching a new logo and a redesign of our website for fresh look and feel for our next stage – so keep checking back for that.
THANK YOU for all your ongoing support.
Here's to more great stories and learning and change!