"RECOVERY BOYS" FIGHTS STIGMA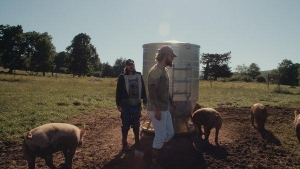 Recovery Boys, Academy Award-nominated Director Elaine McMillion Sheldon's new film, started streaming on Netflix Friday, June 29. The film offers an intimate glimpse into the lives of four men in West Virginia as they navigate the process of recovery from substance abuse disorder. We, the audience, accompany them as they work through the physical, mental and legal challenges before them. We listen to their personal struggles and their pain, and we can understand the complicated mix of emotions their families and friends experience through their setbacks and restarts. The film lifts their stories out of the opioid epidemic headlines, gives them names – Jeff, Ryan, Rush and Adam – and stories of full and complex lives which are not defined by their substance use.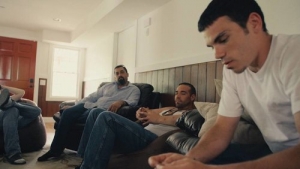 It's a unique thrill for us at Blueshift to introduce you to this film because we also get to share the in-depth interview our friend, Michon Boston, did with Elaine McMillion Sheldon in the June 30 New York Times: "A Director Looks for Beauty in Her Home's Opioid Struggle."
In the interview, Elaine's passion is clear, "There's always a risk when you're covering a serious topic that people will make their assumptions about West Virginia or Appalachia. This film could be made anywhere in America, but it's made here in my backyard. I want to see this place change, and I want to see it improve. I want to help people understand recovery is day-to-day. This is a lifelong effort for these guys, and we have to sort of change that perception and understand that relapse is part of a lot of people's recovery, and not shame them."
The stigma surrounding substance use and addiction is preventing individuals, families, communities and the nation from addressing the epidemic of substance use disorder in a meaningful way. Recovery Boys is an antidote to that problem. As we the viewers get to know the men in the film, we develop empathy, we come to understand them as full human beings, and we cut through that stigma to lead to more productive learning, prevention and treatment of substance use disorder.
It was a pleasure to develop a Community Field Guide and FAQ to support home and community screenings of this poignant and important film. Watch it, and its sister-film Heroin(e), on Netflix tonight.