Back To School with Blueshift
We've got that back-to-school feeling – sharp pencils, fresh erasers, empty notebooks, endless possibilities, and so much exciting stuff to tell you about…
We Need Your Support!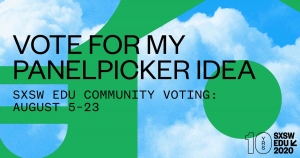 We put in a proposal for SXSW Edu to present on what we've learned about using documentary film in the classroom. Please sign in for free and vote us up at:  panelpicker.sxsw.com/vote/98715
Perfect for Fall: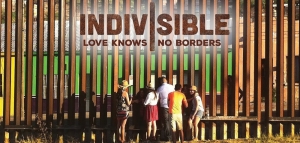 The Peabody-Award winning film Indivisible is on Doc Academy! It tells the story of three young DREAMers who are separated from their families and navigating the unknowns of U.S. immigration policy. Register for free clips + lessons #ByTeachersForTeachers to bring this timely issue to your classroom.
Works in Progress:
In September, We're co-hosting a webinar with POV, filmmaker Laura Nix and an educator who has been using Inventing Tomorrow in her classrooms to inspire students with the knowledge that they can innovate solutions for the climate challenges in their own communities. 
Educational content for the Kunhardt Foundation/HBO film True Justice: Bryan Stevenson's Fight for Equality is coming in September – Watch the documentary on HBO now!
Our work to create a Youth Engagement Guide and high school curriculum for Knock Down the House are also coming this Fall to inspire more civic engagement. 
The very successful Screenagers is about to launch Screenagers: The Next Chapter and we are really happy to be developing engagement materials for educators and parents for this film that explores the intersection of social media, adolescence, and mental health.
Our work with StoryCorps continues with creating different toolkits for their One Small Step campaign, connecting people across divides in university, faith based and community settings.
Tools for you to explore and use:
We developed four additional classroom resources for POV – Roll Red Roll, Call Her Ganda, On Her Shoulders and Blowin' Up – each cover critically important and sensitive topics related to gender based violence that can be used with care in classrooms.
ITVS and The Providers now has a full educational package to access for high schools and higher education settings to encourage students to explore careers in rural health care. 
We also supported The Herren Project and ESPN in their launch of The First Day project to help students, schools and families navigate critical conversations around wellness, substance use disorder and the stigma associated with addiction.
StoryCorps' Stonewall Outloud launched in June to celebrate the 50th Anniversary of the Stonewall uprising. The project aims to collect stories and memories from elders in the LGBTQ movement. We developed a full toolkit to support participation from individuals and organizations in the effort.
Keep your eyes open for The Redford Center's Environmental Video Challenge and the middle school curriculum we created to have students create their own stories around the circular economy, sustainability, and environmental stewardship.
Partners for the Fall:
Amazon Studios to create educational and screening materials for The Report
Frontline and For Sama
ITVS and Always in Season
Visionary Justice Lab and Grrrl Justice 
Educators: We're headed to NCSS in November. Let us know if you'll be there!