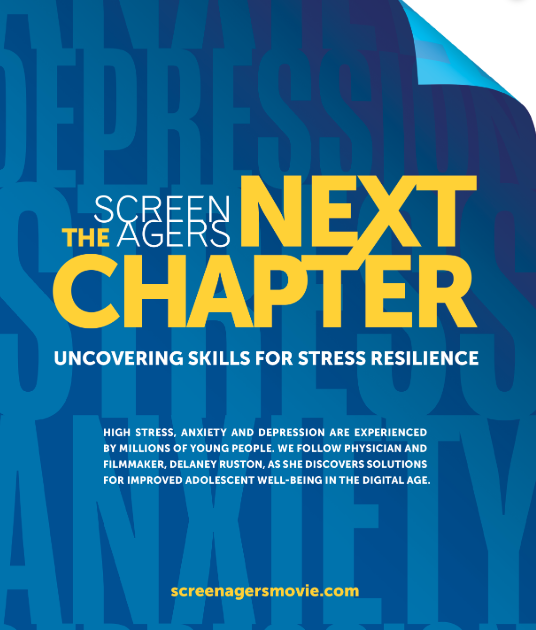 "
PROJECT: Screenagers: Next Chapter – Uncovering Skills for Stress Resilience.
PARTNER: MyDoc Productions
MATERIALS CREATED: Working in partnership with the filmmaker and producer, we created a Screening Guide to meet the needs of Educators and Community facilitators incorporating Screenagers: Next Chapter in classrooms, with parents, and in larger community events. Access the screening resources by contacting the film team here.
WEBSITE: http://www.screenagersmovie.com